Video Optical Converter 3 Solutions
Now we introduce Video Optical Converter 3 Solutions as the below:
1-Optical Video Transmitter and Receiver-Uptown Surveillance
Uptown areas are crowded with large groups of residentials. Safety and property of individuals are highly emphasized as there is increase of house burglary or robbery. Then video surveillance system has been an integral part of each community construction.With efficient and effective transmission and monitoring equipments, the surveillance result will be maxmized. Transmitters are flexibably deployed in each necessary corner, carrying real-time images to the monitoring center, which can be viewed immediately or recorded to review when necessary.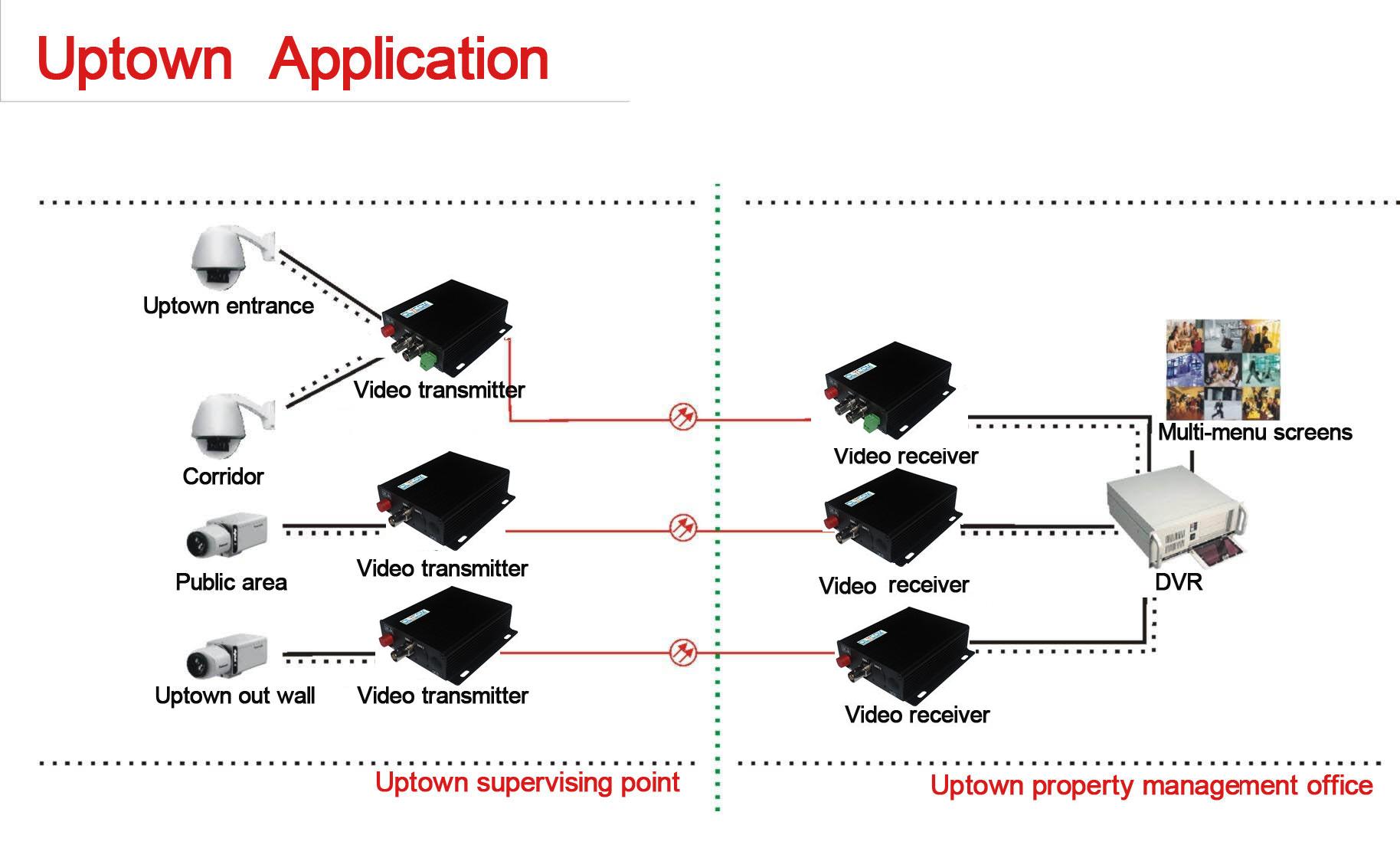 2-Optical Video Transmitter and Receiver-Mine Surveillance
It is well known to all that coal mine operations as far away from the ground, with poor environment, are susceptible to accidents. With remote video monitoring system, ground control personnel can be directly carried out on the underground real-time monitoring, not only can directly monitor and record the underground work site safety in production, but also to detect incidents, or prevent accidents, or provide first-hand information image for accidents. So, remote video surveillance system is a modern and necessary application for coal mine owners to ensure safe production.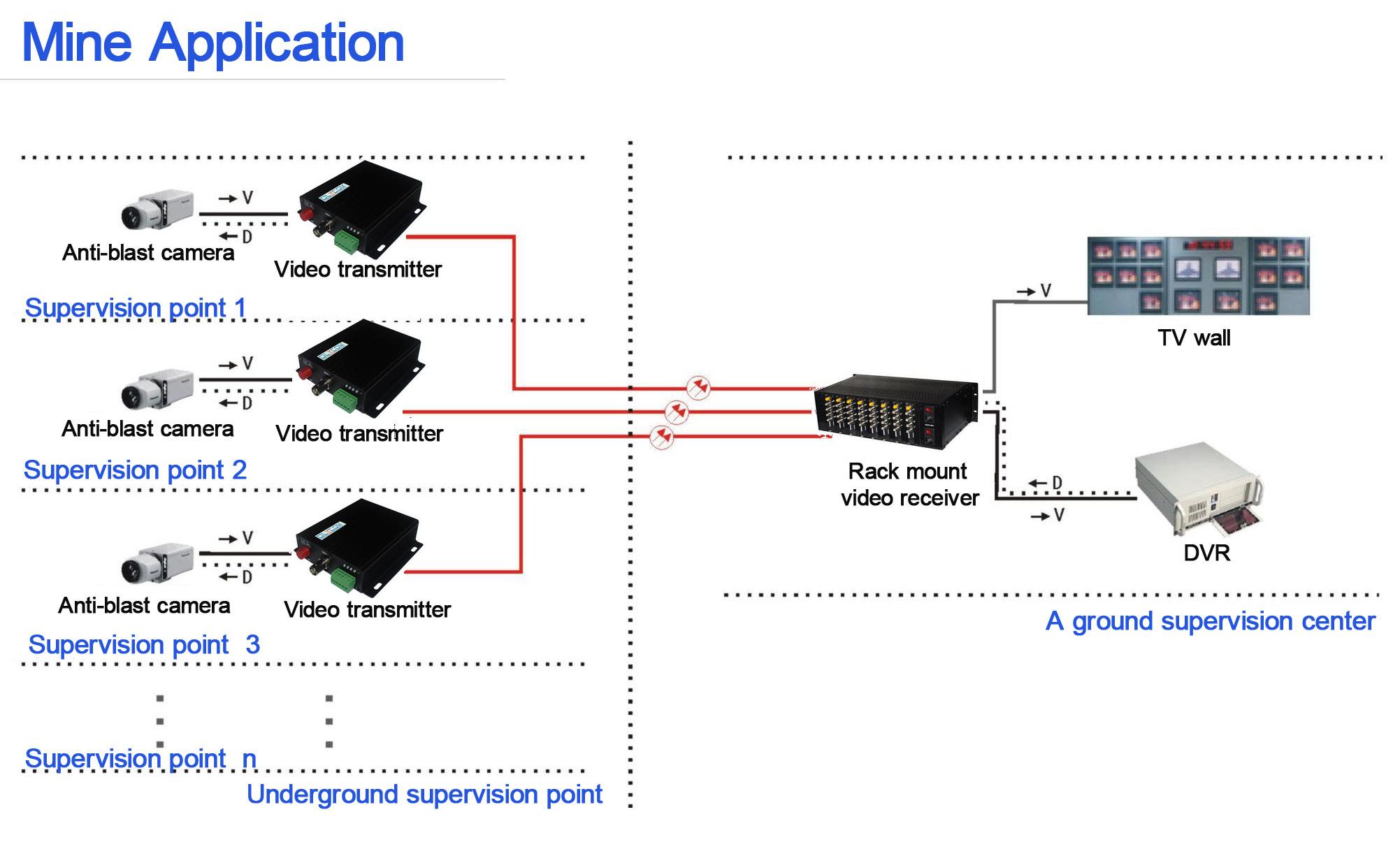 3-Optical Video Transmitter and Receiver-Highway Surveillance
China's booming economy has led to a significant increase in automobile ownership, and hence a growing need for more roads. This ever-increasing labyrinth of highways has served upwards millions of vehicles, perhaps not surprisingly; traffic violations have risen in suit. To address this problem, an effective monitoring system was required to insure public security against traffic violations and more serious crimes. This innovative monitoring system utilizes real-time and non-condensed signal transmission over fiber. Standalone transmitters are deployed along the appointed sites of the highway, and then in the monitoring center, all receivers are concentrated in a rack to make sure the real-time surveillance, meanwhile being recorded to review if necessary.